Option 2: Hardware key combination
- Use this option if the phone is locked and the consumer does not know the code
- Note: no warning about data loss!
- Do not advertise this feature to consumers!


Follow next steps to perform OS reset with phone keys.

Step 1
Make sure the phone is turned Off.
1. Press and hold the power key
2. Phone vibrates (release the power key)
3. Press and hold the volume down key
4. Exclamation mark is shown on the screen (release the volume down key)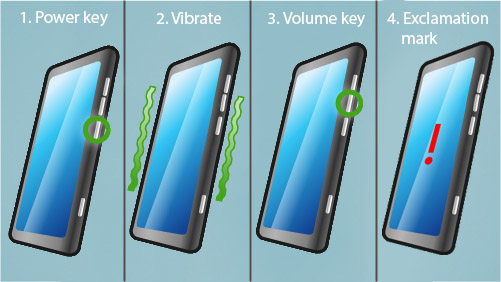 Step 2
Input the following key combination:
1. Volume up
2. Volume down
3. Power
4. Volume down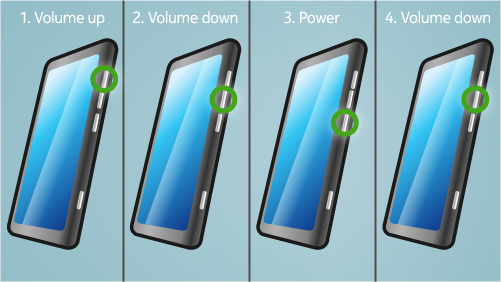 Step 3
The phone will reset and boot up automatically